Super User
Saturday, 07 May 2016 18:42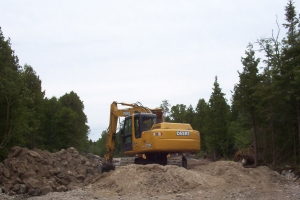 Our Road Construction services include, but are not limited to all phases of road construction including:
Tree Removal
environmental sensitive areas
base & gravel using engineer plans
Adding culverts
Finished Road Side, Hydro-seeding with grass
Call us for all your road building needs, we done a complete subdivision road in 2011, we can do all road requirements
Saturday, 07 May 2016 18:29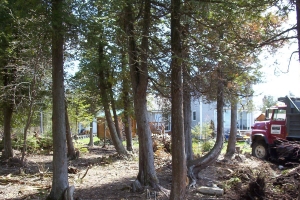 Is it time to "break ground! The first step in the actual construction of your new home in site preparation. You have carefully selected your lot and you have prepared a site plan as part of your plans and specifications. Now it's time to do it! Site preparation consists of clearing away the trees from your building site, doing whatever rough grading that is necessary, and staking the house location in preparation for installation of the footings and foundation.
Collins Excavation will start with a cutting in the driveway including gravel and culverts then thesite preparation for basement digging, hydro & water will begin.